Whee! So happy.
Yesterday, my shipment of 100 pieces of velvet hangers came while I was at work. I knew it was coming because I checked my email at noon, and the delivery email said that it had already "assigned a courier". The hangers were dirt cheap. 100 pieces of velvet hangers, only at $40. It was on sale and I just had to buy it.
I went home early yesterday so I could check out my hangers. But I did other important stuffs first, like buying dinner for my family. Poor family, if there is no one to buy dinner, they have nothing but instant noodles to eat.
Anyways, the shipment came nicely packed in a box.
It took more than hour to clean my wardrobe and to change to the new hangers. I have enough clothes but not enough places to hang them! When Sharon got home from work later on in the night, and I asked her if we should do a wardrobe cleaning session (which means throwing away clothes we don't wear anymore) and she was like "again???". It was then I realized that I throw clothes away pretty often. But! I don't shop very often as well. So where does the clothes come from? Hmm…
This was taken when I'm like 80% done with folding amd hanging all my clothes.
The purchase was worth it. Because everything looks so neat right now! Im trying to change all the hangers into my house to the new ones. But I dont think I have enough velvet hangers.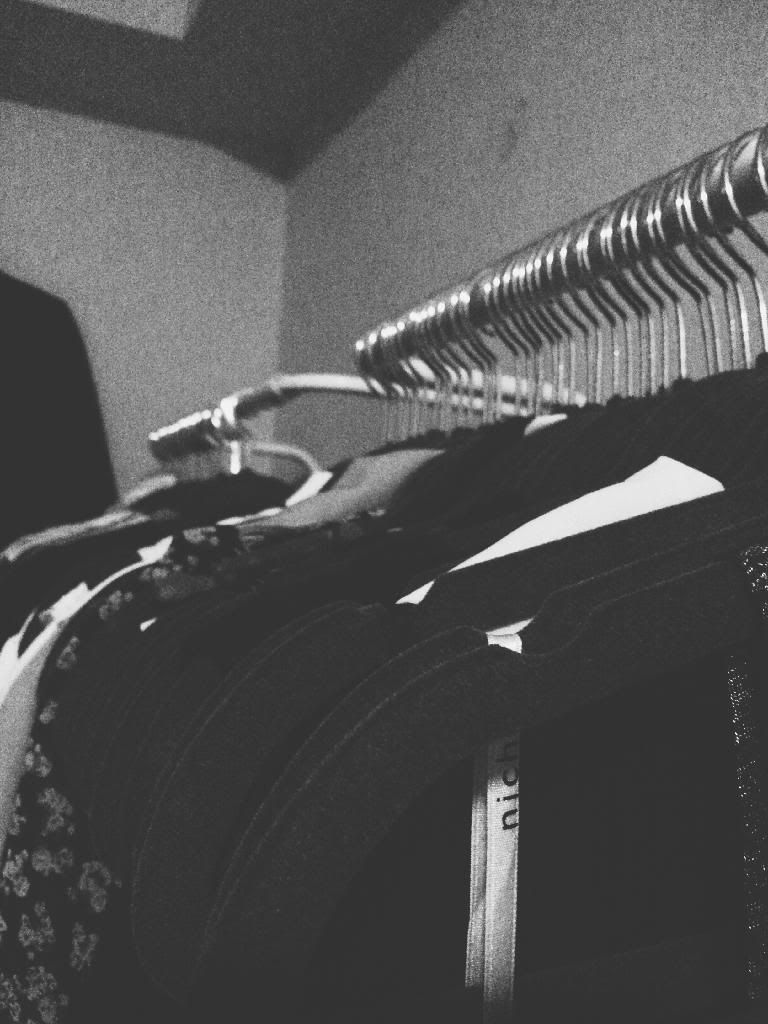 I probably should review about the hangers. It's good, thin – they advertised it as being so thin, you can hang more clothes. I can feel the friction of the velvet against the clothes so it's also non slip. Buy more so that all the hangers in your house looks uniform. Im a sucker for things to look the same everywhere.
Oh well, here is a picture of me looking very overwhemed with the amount of clothes.