Mookata (moo-ka-ta), is the Thai version of bbq steamboat. Directly translated as pig(moo) pot(kata).
Today, I had mookata at this new place near my office with my colleagues after a stressful day at work. I had to work overtime and my colleagues waited for me for almost 2 hours. Love them!
Off topic, I was texting this dude about trust and he said "Do not trust anyone, especially your colleagues". /roll eyes
Anyways, I don't have a picture of me eating but here's an after shot.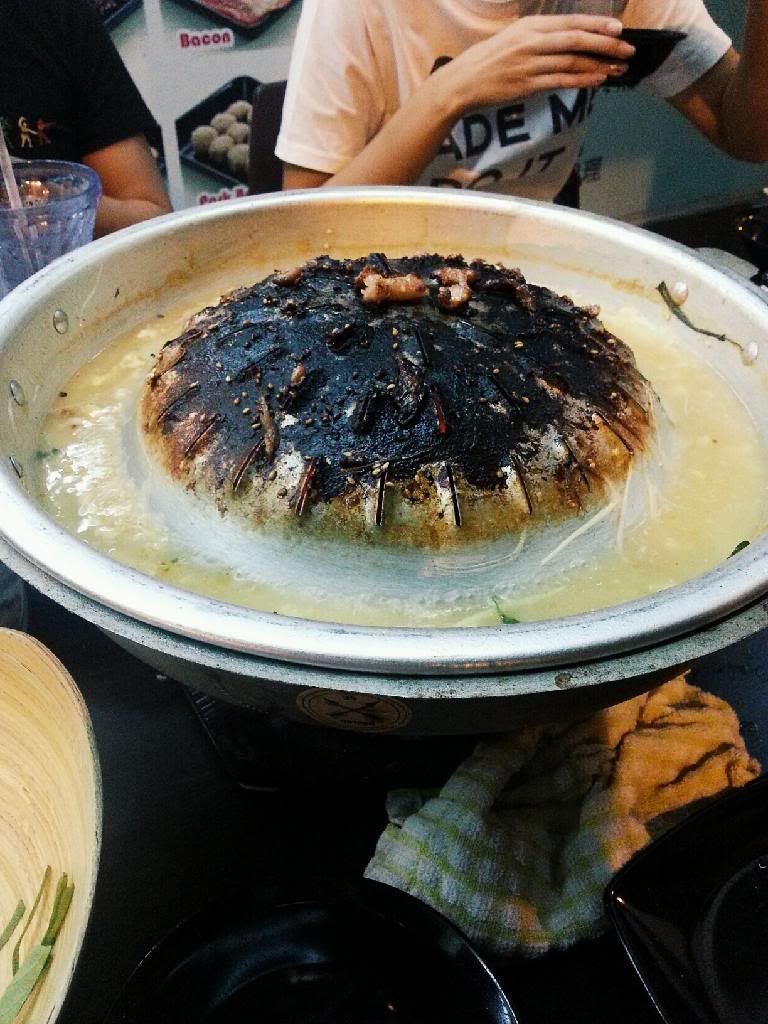 We had to put lard at the top, so the oil will flow down into the soup. Mookata is generally salty but so delicious.
I can't remember what meat we ordered except for bacon. Bacon was the highlight.
After a good mookata dinner, I went to the supermarket to buy some groceries. Yay for 24 hours supermarket! I spent quite a bit, wanting to start cooking my own lunch – hope it pays off in the long run. I can't cook for nuts but many said its cheaper to cook your own meals instead of buying. Oh wells, we'll see how it goes.
And here is my ootd.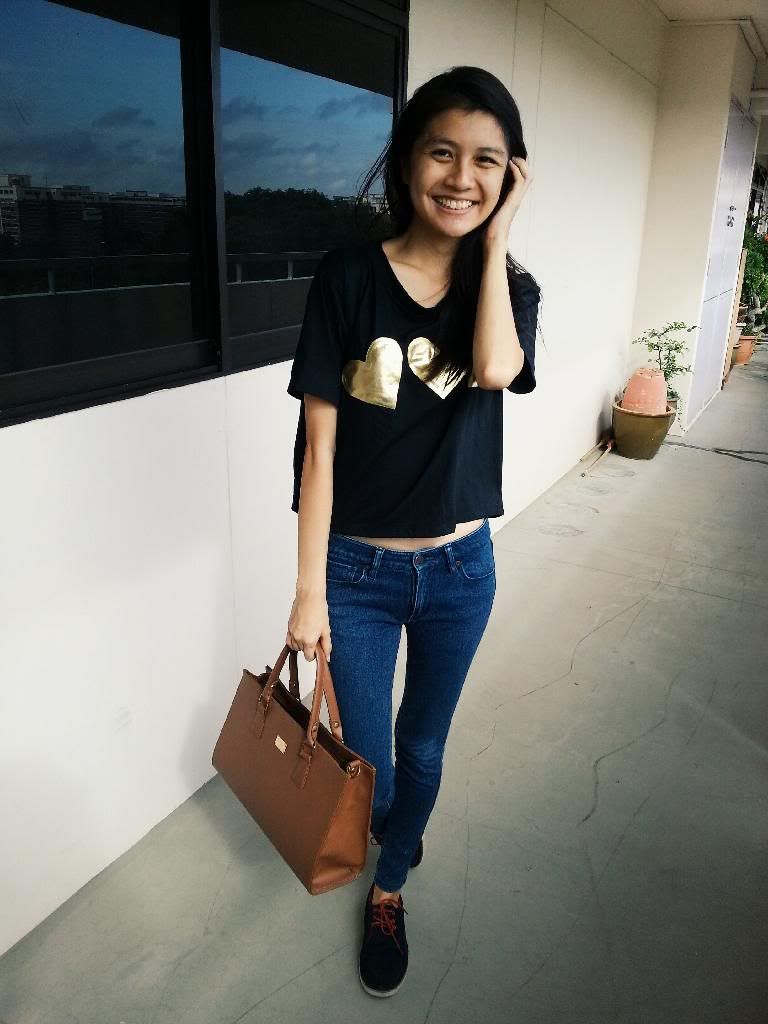 Oh! Same dude I was texting to just now said that I have "huge eyebags" and that it was "very obvious". What a douche and turn-off. How could you say that to a woman you just met?